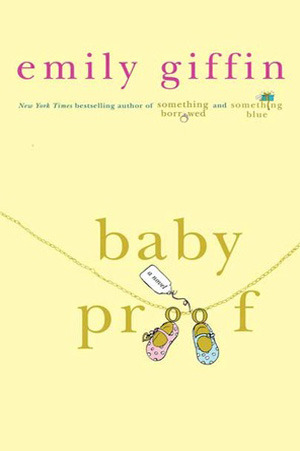 Summary:
From the author of the smash hits Something Borrowed and Something Blue comes a novel that explores the question: is there ever a deal-breaker when it comes to true love?

First comes love. Then comes marriage. Then comes . . . a baby carriage? Isn't that what all women want?

Not so for Claudia Parr. And just as she gives up on finding a man who feels the same way, she meets warm, wonderful Ben. Things seem too good to be true when they fall in love and agree to buck tradition with a satisfying, child-free marriage. Then the unexpected occurs: one of them has a change of heart. One of them wants children after all.

This is the witty, heartfelt story about what happens to the perfect couple when they suddenly want different things. It's about feeling that your life is set and then realizing that nothing is as you thought it was--and that there is no possible compromise. It's about deciding what is most important in life, and taking chances to get it. But most of all, it's about the things we will do--and won't do--for love. (from GoodReads)
Review:
I love Emily Giffin's books, not because they're amazing literature, but they're so easy to read and really draw you in. Baby Proof is nowhere near my favorite of Giffin's novels, but I sped through the pages so quickly that I read the book in about a day. I haven't done that in so long!
Many women might be drawn to Claudia because she says she doesn't want kids and that's still somewhat rare in today's society. There are definitely a lot more childless women now but I know there is still a lot of pressure from traditional family members to have kids. So it's neat that Claudia represents that segment of women. I'd probably be good with or without kids so I can definitely understand Claudia's mindset and she makes a lot of good points for a childlike existence. I also enjoyed reading about Claudia because she's pretty snarky, which is hilarious. For example, when her husband suggests forgoing birth control to see what happens, she responds with "How about we hold hands, jump out the window and see if we're meant to die?" Maybe I have a weird sense of humor but I thought that was hysterical.
There is more I want to say about Claudia's decisions, but that will give away too much of what happens! Regardless, I really like Emily Giffin's books and can't wait to read more from her.
Rating: 8 out of 10.
FTC: library.
2006/St. Martin's Press/340 pages